Professionals at Care For Children International, Inc. work with the most complex cases of domestic and international cases of adoptees who have struggled with chronic cognitive and behavioral issues.
Care for Children International is a multidisciplinary clinic offering evaluation and treatment services. Our clinic has an international reputation in the comprehensive assessment of children and adults, providing a general and detailed understanding of each individual's strengths and weaknesses.
Our clinic has specific expertise in the evaluation and treatment of individuals with Complex Neurodevelopmental and Neurobehavioral Disorders, Autistic Spectrum Disorders, and Multiple Learning and Attention Disorders. Additionally, we have an international reputation in the evaluation and treatment of domestic and internationally adopted children.
Dr. Federici has participated in the full range of situations associated with advocacy, including consultation, IEP meetings, due process hearings, and expert testimony as part of court hearings. We pride ourselves in our ability to offer clear and direct recommendations to improve an individual's cognitive and emotional functioning.
We offer treatment on an individual or family basis. Our treatment is solution-focused and cognitively-based, helping to improve the child or family's ability to effectively cope with their particular stressors.
With our internationally-adopted children, we offer treatment specifically targeted to improve the child's understanding of normal family processes, structure, and parenting, with a focus on increasing bonding and attachment and regulation of Post Traumatic Stress, Anxiety, and Impulsivity. The process of "de-institutionalization" is highlighted. We offer Dual Language assessments in Russian, Romanian, Italian, and German.
Are you challenged:
With your child having difficulty in learning and behaviors both at home and school?

With your child struggling in all academic areas due to poor comprehension, processing, and organization despite hours of help and study?

With your child who cannot seem to sit still or self-regulate? Called ADHD but you know there is more to it? Do you have "multiple diagnoses"? MOST CHILDREN ARE MISDIAGNOSED AND ON THE WRONG MEDS.

With your child who is constantly argumentative, and defiant with repeated social/behavioral problems at home and school? One who requires "24/7" supervision? A child who has "failed out" of multiple treatments?

How to understand the adoption process and how to raise a post-institutionalized child? Do trauma and disabilities affect your child's and family's functioning?

Parenting the difficult Domestic or Internationally Adopted Child? Do you need parenting training for crisis management? Are you at a loss? Overwhelmed?

In handling difficult and defiant children or volatile children who have been non-responsive to previous therapies, medication, and your parenting? Or kids who are "out of control".

To gain appropriate accommodations under an IEP for your child when the school says "They are just fine and doing well". ADVOCACY
WE SPECIALIZE IN COMPLEX CASES!
Neuropsychological-Developmental Evaluations and Intensive Treatment Interventions for Children, Adolescents, and Families.
Care For Children International, Inc.
(Specializing in Domestic And International Adoption Medicine)
International Expert in Neuropsychological Evaluation and Treatment of Internationally Adopted Children (Russian/Romanian/Italian Language proficiency)
Fetal Alcohol Syndrome (FAS)/Drug-Related Birth Defect Evaluations(ARND)
Expert in Traumatic Brain Injury/Neurodevelopmental Disabilities
Complex Diagnostic/Second Opinions For Cases "Unresponsive Treatment"
Learning Disability and Attention Deficit Hyperactivity DisorderEvaluations
Comprehensive Speech and Language Processing Evaluations(CAPD)
Assessment of Developmental Dyslexia and Multiple Handicapping Conditions
Autistic Spectrum Disorders and Developmental- Neurological/Genetic Disorders

Assessment of "Post-Traumatic Institutional Autism Spectrum Disorders"

Assessment of Childhood Anxiety, Depression, Psychiatric and Behavioral Disorders
Intensive Parent-Family Training Emphasizing Structure/Discipline/Modification
Evaluation and Treatment of Abuse/ Neglect and Developmental Trauma Disorders
Experts in Court Involved Cases (Abuse, Custody, Injury, Criminal, Family Law)
Multi-Discipline " Treatment Team " for FAS/Autism/Institutional/TraumaIssues
Medication/Psychopharmacological Consultations and coordinated care
Adoption Records Review AND Parent Training ( Pre-Post Adoption Consultations)
National/International Seminars for Parents and Professionals
Crisis Management and " Safety/Violence Prevention and Training"
"In-Home" Neuropsychological Evaluations and Intensive Treatment
Licensed Doctoral School Psychologist and Advocate in IEP/Due Process
Wow! Thank you! I didn't expect it this fast. I can't tell you how much we appreciated you taking the time and giving us all much needed "HOPE!" We have been to so many " experts", and you are, by far, the TOP MAN who really knows traumatized children. Your Neuropsychological Evaluation and treatment plan is the best all our doctors have seen and will save our son. Thank you again, Dr. Federici!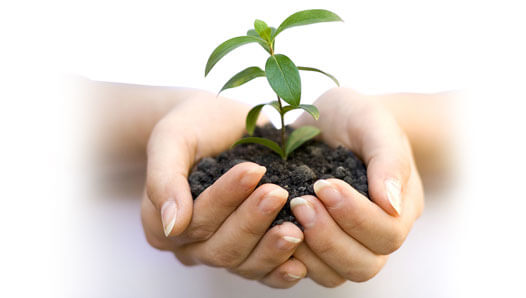 We work with only the BEST Child and Adult Psychiatrists in the area. Dr. Federici is Board Certified in Advanced Psychopharmacology and offers consultations and treatment planning for medication issues. Case Management and coordination of care are critical.
We liaise with Mental Health and School Professionals from all over the world, as our clients come from the US and abroad for our services. International Consultations are available.
Pre and Post Adoption Services are available in addition to "IN-HOME" Behavioral Crisis Management (with the possibility of travel to your home for emergency assistance). Our ability to mobilize to your home for Neuropsychological evaluations and treatment is in HIGH demand.
Reach out to Dr. Federici & staff
Appointments & Scheduling
For appointment availability, scheduling and fees, contact us at
9532 Liberia Avenue, Suite 727
Manassas, Virginia 20110
PHONE: (703) 830-6052, FAX: (703) 830-6054,
Drfederici@aol.com and FACEBOOK
Care For Children International, Inc.,
under the Directorship of Board Certified Dr. Ronald Federici, maintains an international reputation with psychologist services and treatment of the most complicated neuropsychological, developmental and brain traumatic disorders.